La sesta stagione di The Crown, la celebre serie Netflix sulla storia della dinastia britannica, è in arrivo. Questa volta, William e Kate saranno al centro della narrazione, con un focus sulla nascita e l'evoluzione del loro amore. La stagione 6, secondo le ultime indiscrezioni, dovrebbe arrivare entro la fine del 2023.
Un nuovo decennio nella storia del regno
La stagione finale di The Crown esplora un periodo cruciale nella storia del regno: quello in cui il Principe William inizia gli studi all'Università di St. Andrews, lontano da Buckingham Palace, cercando di vivere una vita normale. In quegli stessi anni, Catherine Middleton, figlia della borghesia inglese, si iscrive alla stessa università, conquistando il cuore del principe.
L'innamoramento di William e Kate in "The Crown 6"
La serie racconta i primi momenti dell'innamoramento tra i due protagonisti. Si discute su quanto la trama sarà romanzata e quanto, invece, aderirà ai rumors riguardanti le presunte manovre della madre di Kate per far sì che la figlia frequentasse la stessa università del principe, in un'ambiziosa ascesa al potere della famiglia Middleton.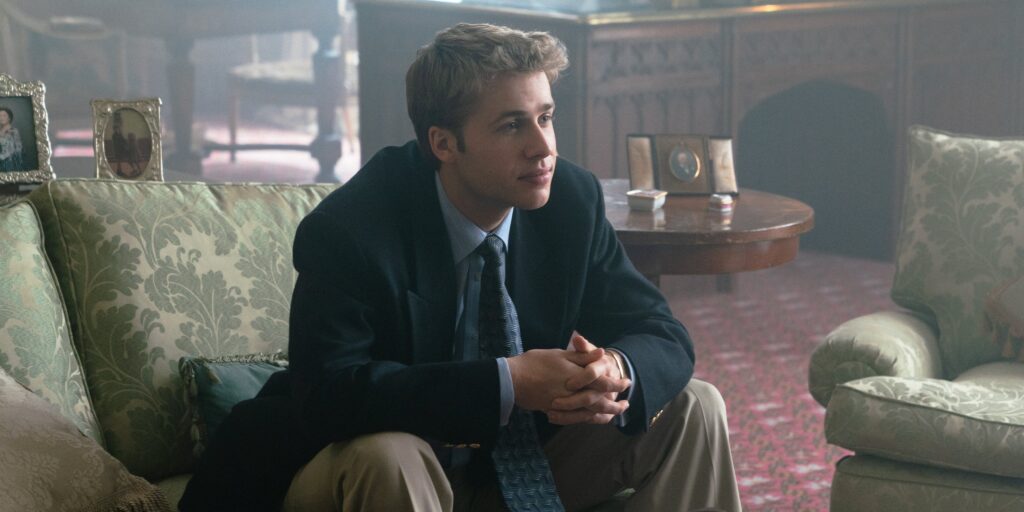 Le riprese a St. Andrews
Le scene sono state girate negli edifici della St. Andrews, in Scozia, dove Kate e William si sono innamorati vent'anni fa, un matrimonio e tre figli fa. Tra le foto dal set, spicca un'immagine degli attori davanti al Northpoint Cafe, che secondo l'insegna sarebbe il luogo "dove Kate ha incontrato Wills".
I giovani interpreti di William e Kate
I ruoli di William e Kate sono affidati a due giovani attori esordienti: Ed McVey, 23 anni, e Meg Bellamy, 19 anni. La somiglianza tra i due e i veri protagonisti è notevole, e McVey sembra essere in grado di rappresentare adeguatamente il complesso carattere di William.
Le prime foto del principe William (Ed McVey) e Kate Middleton (Meg Bellamy) dalla sesta e ultima stagione di The Crown, in arrivo nel 2023. pic.twitter.com/1Zmh5M28qv

— Netflix Italia (@NetflixIT) April 27, 2023
Harry presente in "The Crown 6", ma non Meghan
L'ultima stagione di The Crown sarà ambientata negli anni '2000, con la presenza del principe Harry, interpretato da Luther Ford, ma senza Meghan Markle, per motivi cronologici. La produzione sembra voler evitare di addentrarsi nelle vicende odierne della Royal Family, tra scandali e tensioni interne.